Another Girl, Another Planet (Official Video)
Here is the Official Video for The Coal Porters playing The Only Ones classic 'Another Girl, Another Planet'.
The video features live footage of the band, recorded by Finn Hitchcock, at their Sounds in the Suburbs Glasgow show of 2016 and is featured on their latest album No. 6. No.6 is available now and can be ordered from the Sid Griffin Store, via Amazon UK and/or Amazon.com (Feel free to add a review to the Amazon review pages!) and it is also on both iTunes and Spotify!
Booking The Coal Porters
The Coal Porters are now booking dates for 2017 (and beyond!). For England, Scotland, Ireland & Wales bookings, please contact Graham Smout at Strada Music – Tel: 01535 637 880 / stradamusic.com/artist/the-coal-porters/
For booking contacts for the ROW please visit sidgriffin.com/booking-the-coal-porters/

The Coal Porters Live

The Coal Porters received a fine review in Spain's Ruta 66 Magazine following their recent trip to León and the Purple Weekend festival.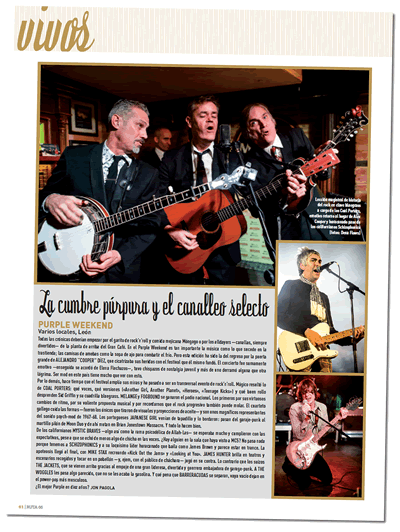 If your Spanish isn't up to par the relavant section reads…
"The Coal Porters' set was magic. Great vocals, great covers (Another Girl Another Planet, Heroes, Teenage Kicks) and what a good vibe from Sid Griffin and his uptempo Bluegrass gang."!
And as mention was made of The Coal Porters covers; Here they perform Rolling in the Deep, live on stage in Morecambe as recorded at The Platform in 2016.