'A wonderful night that brought smiles to everyone in the crowd's faces…'
A fine review just in from The Coal Porters recent gig at the Saltaire Caroline Social Club…
"Review: The Coal Porters
Friday 24th July
Photos by Keith Belcher
A veteran of the post punk scene in Los Angeles in the early 80s, Sid Griffin, along with his band the Long Ryders, really invented Alt. Country ten years before the term was coined. This musical heritage was evident in the performance of his band The Coal Porters; hard edged, original and witty, the band are genuinely bluegrass, but have the rawness of the Alt. Country bands of the 90s. Sweet and down home they are not!
In Griffin, they have a very engaging and knowledgeable (he is also an author and journalist) frontman, who seems very at home heckling the crowd and anyone who seemed reluctant to come in and pay to see the show, preferring to peer through the club door!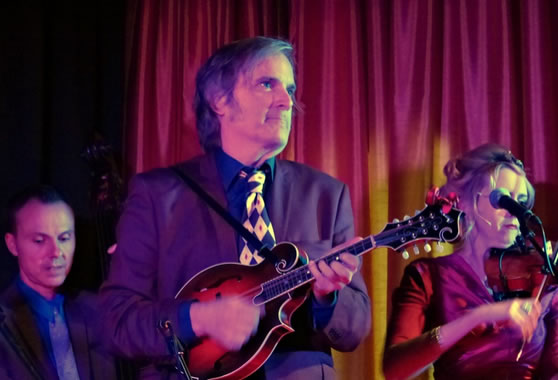 Playing songs from throughout their five-album career, plus some from their upcoming release this autumn, all members of the band were featured, with some really dazzling fiddle work from the brilliant Kerenza Peacock deserving a special mention.
The band created a fantastic atmosphere, coming off stage and into the crowd for their encore, closing with a great singalong of Bob Dylan's 'You Ain't Going Nowhere', brought to an end as the band slowly marched off, New Orleans-style and still singing the chorus, into the green room.
A wonderful night that brought smiles to everyone in the crowd's faces as they made their own exits into Caroline Street at the end."
From The Live Room, Shipley, Bradford, England, July 24, 2015
The band have a brace of dates lined up for September following a performance at SolFest in Cumbria at the end of August. As ever, full dates, times and ticket details on the Tour Dates page.