NOTE: all gigs are performances by The Coal Porters UNLESS it specifically says "Sid Griffin" or "The Long Ryders".
March 2017
4th March 2017 (Saturday) – The Green Note, London
The Green Note, 106 Parkway, London NW1 7AN
mail@greenote.co.uk – 020 74859899
Tickets: greennote.co.uk/production/the-coal-porters/
April
–
– The Long Ryders –
26th April 2017 (Wed) – The Long Ryders – The Chapel, San Francisco, CA
777 Valencia Street San Francisco, Ca.
Tickets – ticketfly.com/purchase/event/1405919
28th April 2017 (Fri) – The Long Ryders – Constellation Room, Santa Ana, CA
Constellation Room, 3503 South Harbor Boulevard, Santa Ana, Ca.
Tickets – ticketweb.com/t3/sale/SaleEventDetail…
29th April 2017 (Sat) – The Long Ryders – The Roxy, West Hollywood, CA
The Roxy Theatre, 9009 West Sunset Blvd, West Hollywood, Ca.
Tickets – ticketfly.com/purchase/event/1385337
30th April 2017 (Sun) – The Long Ryders – STAGECOACH 2017, Indio, CA
The Long Ryders to play STAGECOACH 2017
Tickets and full details at stagecoachfestival.com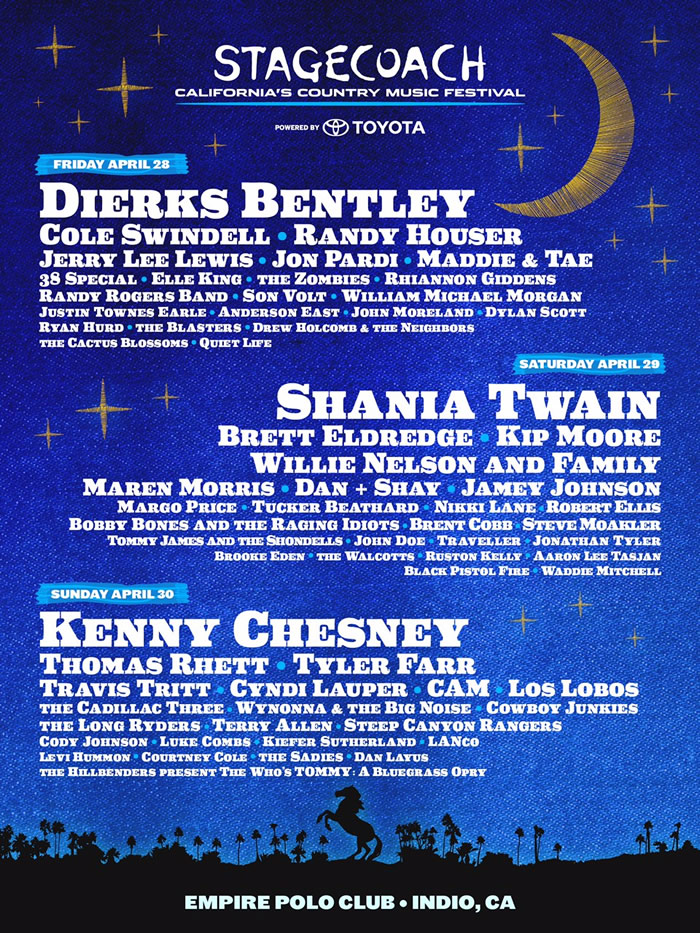 –
April 2017 (TBC) – MerleFest
merlefest.org
Unfortunately The Long Ryders 2017 West Coast Tour clashes with next years MerleFest.
The Coal Porters hope to play MerleFest in April 2018.
May
7th May (Sunday) – The Union Chapel, London
What's Cookin' Sunday Sessions
The Union Chapel, Compton Terrace, Islington, London, N1 2UN
The Coal Porters plus support
Doors 3.30pm (afternoon show!)
£10.00 advance / £12.00 door – events@unionchapel.org.uk
Website: unionchapel.org.uk
June
2nd June (Friday) – The Greystones, Sheffield
The Greystones, Greystones Road, Sheffield S11 7BS
greystones@thornbridge.co.uk – 0114 266-5599
Website: mygreystones.co.uk/events/
3rd June (Saturday) – The Cluny, Newcastle
The Cluny, 36 Lime Street, Ouseburn, Newcastle-upon-Tyne NE1 2PQ
cluny@theheadofsteam.co.uk – 0191 230-4474
Website: thecluny.com
4th June (Sunday) – Wirral Folk On the Coast Festival, Ellesmere Port, Cheshire
The Whitby Club, Dunkirk Road, Chester Lane, Ellesmere Port, Cheshire CH65 6QF
Website: wirralfolkonthecoast.com
25th June (Sunday) – American Museum In Britain, Bath – Sid Griffin Solo Show
American Museum In Britain, Claverton Manor, Bath, England, BA2 7BD
Show time – 2pm to 3pm
enquiries@americanmuseum.org – 01225 460 503
americanmuseum.org
Entry to this Sid Solo show is free as a part of a Museum entry ticket on the day.
July
1st July (Saturday) – Egerton Music Festival, Egerton, Kent
Egerton Music Festival, Millennium Hall, Egerton, Kent TN27 9DS
info@egertonmusicfewtival.co.uk – 01233 756775
* STAY TUNED! * Join Sid's mailing list via the menu on the right or follow him and his musical activities, getting all the latest news, updates and tour dates on Twitter at SidCPsGriffin!