Discography – Press Photos – Music Reviews – Book Reviews – Lyrics/Chords
---
ALBUMS
SID026 – Sid Griffin – The Trick Is To Breathe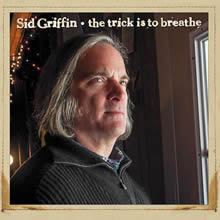 Ode To Bobbie Gentry / Blue Yodel No. 12 & 35 / Circle Bar / Between The General And The Grave / Elvis Presley Calls His Mother After The Ed Sullivan Show / Everywhere / Get Together / Front Porch Fandango / Punk Rock Club / Who's Got A Broken Heart / We've Run Out Of Road / I'll Forget You Very Well
The Trick Is To Breathe is Sid Griffin's first solo album in a decade. Recorded in Nashville, Tennessee at the home studio of Thomm Lutz in February 2014 it was a joyous, easy and (almost) carefree session, the entire album completed in four days.
"Before Christmas I had sent some Nashville friends acoustic demos of my songs and of my new arrangement of a version of The Youngbloods' great Get Together. These men and women had learned the songs off my demos and most of the songs we recorded were second takes…in fact these players are so accomplished I don't think any track was recorded in more than four takes," recalls Griffin.
Sid played mandolin on two tracks, guitar on about six more, but the core of the band was Mark Fain from Ricky Skagg's Kentucky Thunder outfit on bass, the great virtuoso Sierra Hull on mandolin, Paul Griffiths on drums, Thomm Jutz on guitar, Justin Moses on banjo, fiddle and dobro, and gospel legend James T. Brown on backing vocals. Other than Thomm Jutz and Paul Griffiths none had met Sid before the sessions began.
The Trick Is To Breathe announces Sid Griffin is back on the world stage as a solo artist, globe-trotting troubadour and singer-songwriter. "It's a great record, it really is, my best songs ever and you can play them with a group behind you as I did in Nashville or they can be performed by me solo.
---
SID018 – Sid Griffin – As Certain As Sunrise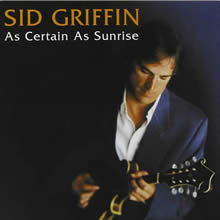 The Last Kentucky Waltz/You Tore Me Down/Lost In This World Without You/Alibi Bye/Evidence/Where Bluebirds Fly/Just Let Her Go/Wearing Out My Welcome With The Blues/Faithless Disciple/I Come And Stand At Every Door/Tell Me You Still Sing/Written Upon The Birth Of My Daughter
Sid Griffin's long awaited second solo album, his first in eight years and a very personal and intimate glimpse into his private life. Released Sept 25, 2005 this is melodic acoustic alt-country at its finest although one track, Just Let Her Go, is a Western Electric reunion and not only features the powerful drums of Dave the Rave Morgan but an unreleased song from the late Doug Sahm (Sir Douglas Quintet, Texas Tornadoes) and features ex-Small Face Ian MacLagan on keyboards. Recorded in Sid's living room and in Louisville, Kentucky no other Sid music explains him better than the balladry heard herein.
---
Sid Griffin – Worldwide Live 1997-2002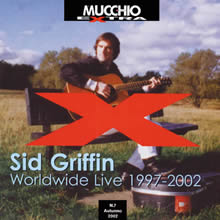 What About Tomorrow/Death Like A Valentine/Ivory Tower/Jimmy Reed/A Dry Eye In The House/Everywhere/Wearing Out My Welcome With The Blues/How Did We Get This Far?/I Tell Her All The Time/Fair Game/Emily In Ginger/Where Bluebirds Fly/Lost In This World (Without You)/The Light That Shines Within/Final Wild Son/Capturing The Flag
El Mucchio Extra ME07 (Italy)
A great 16 track live collection of songs from every stage of Sid's career, including four Long Ryders songs and four brand new songs (the studio versions appear on As Certain As Sunrise) and the first release by Sid of his much covered song Everywhere. Limited quantities are available now of this original Italian CD, and a Prima reissue is planned for late 2008. All tracks are peformed acoustically, and guest musicians include Kate St John and various Coal Porters, past and present. No animals were harmed in the making of this album.
---
SID007 – Sid Griffin – Little Victories

When I'm Out Walking With You/Jimmy Reed/Good Times Tomorrow, Hard Times Today/The Rate Of Exchange/I Wish I Was A Mountain/Distant Trains/Sailors And Soldiers/The Man Who Invented The Blues/Monk's Mood/Flak Jacket/Alma Mater/Jerusalem Road
This is Sid's long awaited first solo album. A largely acoustic country-folk affair, the core band of the recording features Sid with legendary guitarist Wes McGhee with contributions from the other Coal Porters and Kate St John.
Special guests include Billy Bragg, who duets with Sid on a previously unreleased Phil Ochs song, Sailors And Soldiers, and Steve Wynn who co-wrote and duets with Sid on The Rate Of Exchange.
The USA release was on Country-Town Records although Prima has done a repressing of this fine album in 2007.
Sid made a video for When I'm Out Walking With You, so keep an eye on your TV screens. It has been shown on MTV, VH-1 and CMT as well as a Finnish documentary on winter ice fishing in Lapland! Jimmy Reed was performed by the house band on NBC-TV's the Jimmy Kimmel Show in the USA.
---
PRODUCTION
Lindisfarne – Here Comes The Neighbourhood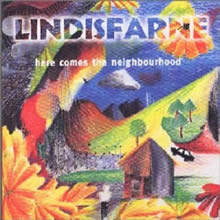 Sid has produced this excellent Lindisfarne album, Here Comes The Neighbourhood on Park Records. This is the band's first album without co-founder Alan Hull, and the great new songs of Rod Clements bring the music full circle, with slide guitar and harmonica blending with whistle, accordian and banjo. Sid describes it as "English folk crossed with Neil Young and James Taylor". The CD is currently available through Lindisfarne. Sid also gets a big mention in a new book about the band, Fog On The Tyne – The Official History Of Lindisfarne, written by Dave Ian Hill (Northdown Publishing (UK)).
---
GUEST APPEARANCES
Lowlands & Friends Play Townes Van Zandt's Last Set
This album recreates, song for song, Townes Van Zandt's last ever set, which Edward Abbiati of Lowlands witnessed at the Borderline on December 3rd 1996. Every song is a duet and Lowlands share band duties with musicians and singers they have met and played with on the road these past years.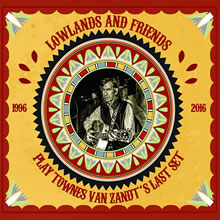 Guests include: Chris Cacavas (Green on Red) , Tim Rogers (You Am I), Rod Picott, Sid Griffin (The Long Ryders), Will T. Massey, Antonio Gramentieri (Sacri Cuori), Richard Lindgren, Stiv Cantarelli, Michele Gazich (Mary Gauthier, Eric Andersen), Winston Watson (Bob Dylan, Xixa, Giant Sand), Ragsy and bands such as The Lucky Strikes, Cheap Wine, The Plastic Pals and the Gnola Blues Band and more.
Sid plays and sings harmony on the song Pancho & Lefty. The album received a rave review from Americana UK who said "A superb album, excellently packaged and delivered with love – A unique and heartfelt tribute to the late Townes Van Zandt from those who were there on his last night. 9/10"
Ordering details are availible on the Lowands Website and Facebook page.
---
Rod Clements – Stamping Ground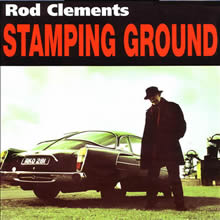 Rod Clements from Lindisfarne has a great album out called Stamping Ground. Sid guests on three tracks and ex-Coal Porter (and current member of Lindisfarne) Ian Thomson plays bass throughout.
Currently Rod, Ian and Dave Denholm are performing as the Ghosts of Electricity.
More information and mail order details can be found at
Market Square Records
.
---
Norrin Radd – Where She Danced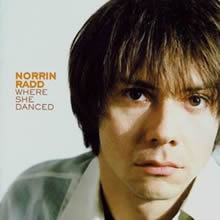 Where She Danced is the new CD from Gandulf Hennig's band Norrin Radd, released in Germany by Ulftone Music.
Among the musicians featured are Sid Griffin, Kate St John, H. Nield (from the Coal Porters bluegrass combo) and Texan rockabilly filly Rosie Flores. In addition to creating this fine pop album, Gandulf also produced the video recording of the Coal Porters' The Gram Parsons Tribute Concert. Herr Hennig is also the talented producer and director of Gram Parsons: Fallen Angel, the documentary Sid Griffin wrote for BBC-TV.
---
REISSUES
Sid has been involved in a great many re-issue projects for several major record labels. This has involved compilation of tracks, annotating sleeve notes and deciding the photo selection, and in some cases re-mixing unreleased material.
A partial list is:
The Arlenes The Arlenes Lido Records (UK)
The Byrds Mojo Presents… The Byrds Columbia/Sony
Gene Clark & The Byrds: Set You Free This Time 1964-1973 Raven
Gene Clark Flying High A&M (UK)
Gene Clark American Dreamer 1964-1974 Raven (Australia)
Gene Clark Echoes Sony Music
Gene Clark Gene Clark (White Light) Universal/A&M (UK)
Joe Ely From Lubbock To Laredo Universal/MCA (UK)
The Everly Bros. All They Had To Do Was Dream Rhino
The Flying Burrito Bros. Further Along – The Best Of The Flying Burrito Bros. A&M (USA)
The Flying Burrito Bros. Out Of The Blue A&M (UK)
The Flying Burrito Bros. The Gilded Palace Of Sin & Burrito Deluxe A&M (UK)
Tim Hardin Black Sheep Boy: An Introduction To Tim Hardin Universal (UK)
The International Submarine Band Safe At Home Shiloh (1985), Sundazed (2004)
Ronnie Lane Ronnie Lane's Slim Chance Edsel (UK)
Ronnie Lane Rocket 69 NMC (UK)
Arthur Lee Vindicator Universal
Nils Lofgren Steal Your Heart Universal
Nils Lofgren Nils Lofgren A&M UK
Long John Baldry It Ain't Easy (Warner Bros)
Long John Baldry Everything Stops For Tea (Warner Bros)
The Long Ryders The Long Ryders Anthology PolyGram (USA)
Bill Monroe Gotta Travel On – An Introduction To Bill Monroe MCA/Universal
Michael Nesmith & First National Band Magnetic South & Loose Salute BMG
Phil Ochs American Troubadour A&M/Universal
Phil Ochs Cross My Heart – An Introduction To Phil Ochs Polydor/Universal
Gram Parsons & The Fallen Angels Live 1973 Sierra/Rhino
Gram Parsons Cosmic American Music Magnum (UK)
Hank Williams Come September – An Introduction To Hank Williams Mercury/Universal
Steve Young Renegade Picker & No Place To Fall BMG
Various Artists Full Circle: A Tribute To Gene Clark Not Lame (USA)
Various Artists Legendary Country Rock Recordings BMG
---
APPEARANCES ON SINGLES AND COMPILATION ALBUMS
Listed in reverse chronological order:
Artists love Italy Compilation (artistsloveitaly.org) CD
Human Spirit – Sid Griffin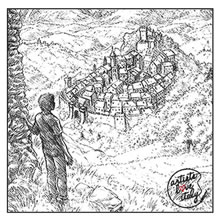 Artists Love Italy was set up to help the victims of the series of devastating earthquakes that rocked central Italy in 2016, and again in 2017.
Sid has a song on the album, Human Spirit, which was specifically written for this project.
The album also features songs and performances from Martin Taylor and Alison burns, Daniel Lanois, Howe Gelb, John Parrish, Calexico, Tracii Guns, Gionni Di Clemente plus many others.
The CD album is available via Bandcamp
---
The Golden Demon : New Songs About Chaos & Transition (Hemifrån) 2xCD
Right 'Round The Bend – Sid Griffin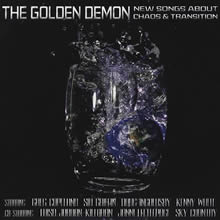 "I wrote this song in the optimistic and spiritual style of the great Pete Seeger, America's greatest living folksinger and also our most famous left-winger.
In my dreams I hear marching people in peaceful protest singing it… But then again I have some crazy dreams."
---
From A Man Of Mysteries: A Steve Wynn Tribute, Blue Rose Records BLU DP0343
When She Comes Around – Sid Griffin & The Albanians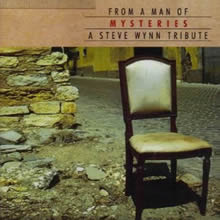 The songs of Steve Wynn performed by various artists including Sid Griffin & The Albanians (who are Western Electric's original drummer Dave Morgan and genius guitarist Kim Smith…Kim is responsible for this website!), Chuck Prophet, Willard Grant Conspiracy and Concrete Blonde, amongst many others. To order the double CD: Send a letter with the money (cash only) to: Jaap Bos, Woortmansdijk 26, 9608 TB Westerbroek, Holland. Price: Holland 17 Euro/Europe 18 Euro/Rest of the world $20. Price includes postage and packing. Profits from the sale of the double CD will be donated to The Bowery Mission, a shelter for the homeless in New York City. Neither Steve Wynn nor Sid Griffin are currently homeless so let us stop that rumour now but Dan Stuart does indeed sell commericial real estate in NYC.
---
Light Of Day: A Tribute To Bruce Springsteen, Buffalo Records/Good Sounds DM 797E-02 (Europe), Schoolhouse Records (US) (2xCD)
Highway Patrolman – Sid Griffin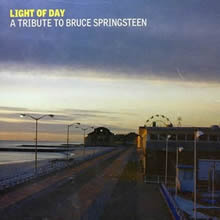 A great acoustic rendition by Sid and some fellow Coal Porters is included on this 29 track double CD tribute to the songs of Bruce Springsteen. Other artists featured include Elvis Costello, Billy Bragg, Steve Wynn, Rosie Flores and Dion. The record company proceeds and artist's royalties are being donated to two very good causes – The Parkinsons Disease Foundation and the Kristen Ann Carr Fund, both in New York City. Although Sid's version of Highway Patrolman is only a demo he is proud to be associated with these two causes and is very happy to be included in the roll call found herein.
---
Full Circle: A Tribute To Gene Clark, Not Lame Records nl057 (CD)
Why Not Your Baby – Sid Griffin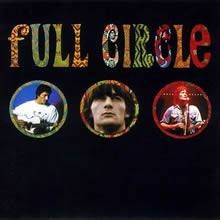 This great Gene Clark cover is a favourite of Sid's solo shows and in this recording features Kate St John's oboe playing. Only available here, it appears on no other Sid release.
The album is a 36 track double CD of Gene Clark covers and a couple of tribute songs. Sid contributed liner notes. Other artists include The Kennedys, Rick Clark (Gene's brother), Steve Wynn, Kai Clark (Gene's son) and the great Buddy Woodward.
---
Singer Songwriter Seven Inch Series No. 2, Corduroy Records CORD039 (7″
vinyl)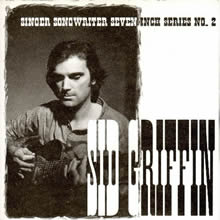 When I'm Out Walking With You/The Rate Of Exchange/Why Not Your Baby/Jimmy Reed – Sid Griffin
This Australian 7 inch vinyl EP includes three tracks from Little Victories plus the first release of a fine Gene Clark cover.
Prima still has some copies left, each only £5!
---
What's That I Hear: The Songs of Phil Ochs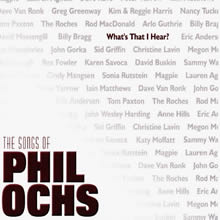 Sliced Bread Records CD-SB71176 (CD)
Sailors And Soldiers – Sid Griffin
The Little Victories track is included on a two CD compilation of 28 new versions of Phil Ochs Songs.
The album is a non-profit project to benefit the American Civil Liberties Union and Sing Out! Magazine.
---
The Mojo Machine Turns You On 3, MOJO3 (CD)
Jimmy Reed – Sid Griffin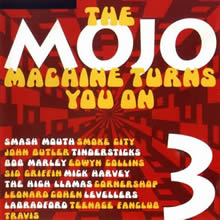 Some promotion for the Little Victories album on this CD.
Given free to mail order subscribers to the British magazine Mojo.
---
Rolling Stone presents New Voices Vol. 15, A705300-01(CD)
Jerusalem Road – Sid Griffin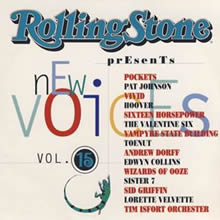 Another plug for Sid's first solo CD, on a compilation included free with the September 1997 issue of the German Rolling Stone magazine.
---
Viva Americana, boka BOKA001CD (CD)
Cadillac Elvis – Sid Griffin
An exclusive studio recording by Coal Porters of a live favourite (credited here to Sid Griffin)
on a this compilation.
Also featured are some great performances by Chip Taylor, The Derailers, Cathryn Craig,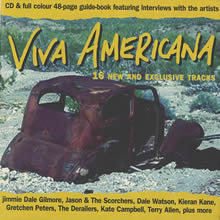 Jason & The Scorchers, Bob Neuwirth, Dale Watson, Jimmie Dale Gilmore, Alejandro Escovedo, Terry Allen and others.
---
Howl…A Farewell Compilation of Unreleased Songs, Glitterhouse Records GRCD352(CD)/GRO352(2×10″)
The Man Who Invented The Blues – Sid Griffin
An acoustic version by Sid and Andy Steele, recorded live at Berlin Independence Days, Quasimodo, 26th Oct. 1992. Only available here.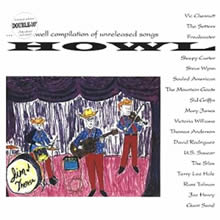 Note the CD booklet giving Andy Steele credit for backing vocals when his microphone was accidentally turned off! Andy was last seen at the Edinburgh Festival singing Sid Griffin songs with his mates in a skiffle-styled band on a street corner.