Alibi Bye
Here is the latest video from Sid's 2005 release As Certain As Sunrise. Directed by Tom Stevens, it is a fine, heartfelt song and Sid's only collaboration with the late, great Steve Simmons.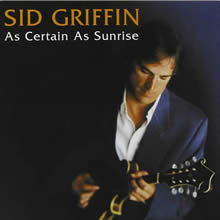 Containing an unreleased song by Doug Sahm and a guest appearance by Ian MacLagan the album gave Sid some of the finest reviews of his career to date.
Read more about As Certain As Sunrise on the Prima Records page of this site where you can also listen to other tracks from the album.