The Long Ryders 'Bear in the Woods'
"Whenever I hear this first new Long Ryders' song in thirty years it only takes me about half a minute before I have to push back my chair, turn the volume UP, and start dancing around the room like a happy fool.
A killer Tom Stevens' song, a strong ensemble performance; a real true thrill to be back in the saddle again, riding high with The Long Ryders, my musical home away from home."
Sid Griffin
---
Penned by bassist/vocalist Tom Stevens and produced by Adrian Olsen and The Long Ryders Bear in the Woods is the first new Long Ryders song in 30 years!
Songwriter Tom Stevens offers the following about his new tune
"The message is complex. I wrote this song about a bear, a friendly one, approaching it like a children's song. But what emerged under its surface was different. I likely had the state of politics on my mind. The bear in this song may not be the friendly, all-knowing guru that he appears. But in real life, it's up to us to seek our best hopes and not our worst fears in our gurus. Lately I feel that too many have done the latter."
Lead guitarist/vocalist Stephen McCarthy explains how the new music came about
"The band played a number of shows in 2016 and we felt it would be worthwhile to try and write/record some new material. Greg flew out to Virginia and we recorded a few new songs at Adrian Olsen's Montrose Studio. Sid and Tom sent new tunes over and we recorded remotely for the first time."
"Thirty years goes by in the spin of a wig hat. We wanted to give our fans something new for our spring tour. It's so great to be back in the studio with my favorite rock 'n' roll band. We hope you like this new music as much as we do." – Greg Sowders
---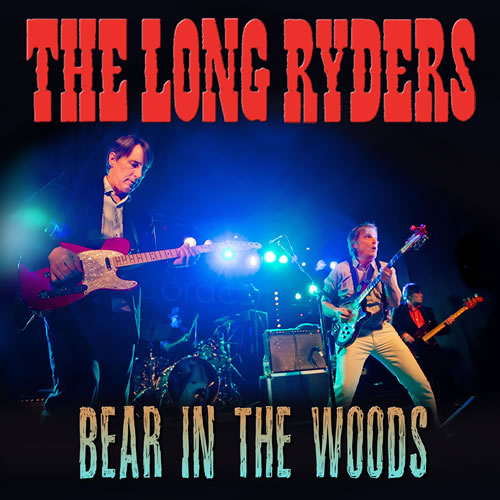 Bear in the Woods is available now on iTunes.
---