Call All Coal Porters – Show 15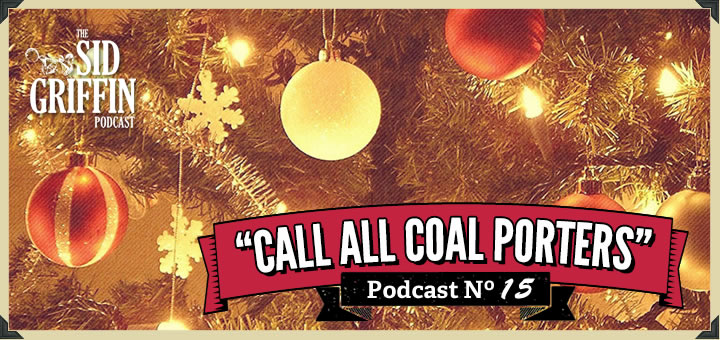 The Christmas Sid Griffin podcast is now here for your listening pleasure (and also at iTunes).
Fifty-three minutes of merry musical mayhem with a ho ho ho theme both Sid G and his engineer Kevin Stokes feel it is the best podcast yet. Even Sonja agrees it has to be heard to be believed.
With Louis Armstrong, Miles Davis, Los Lobos, REM, John Fahey, The Beach Boys and many others doing their Christmas musical best one listen to this FREE podcast will have you breaking out the mistletoe and spreading good cheer throughout the coming year.
Listen via the link above or listen and/or subscribe via iTunes so you'll never miss a show.
Also, a reminder that Sid is now on Spotify too, follow him here.