Western Electric : When You Find Out
Western Electric hope to have their second album out by the summer 2012. Low key sessions have yielded five songs so far, or as Sid says, "four good songs…Esther Mae's Butterfly Hearts was of course given to the Coal Porters".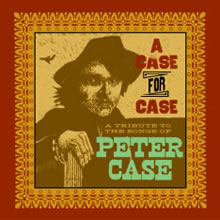 Two new Western Electric songs have appeared on compilations in 2006. One compilation is a tribute to Sid's dear friend Peter Case and the other is the Buffalo Springfield tribute CD Five Way Street (Not Lame Records, USA).
"I have known Peter Case over a quarter of a century and he is in my top five all-time fave musicians along with McGuinn, Aretha, Sir Doug and Magic Sam. The fact the greater world doesn't know about him only proves to me that the flaming media hoops you gotta jump through to become rich and famous are not the kind of challenges a noble, talented, dignified artiste such as Hamburg, New York's finest son seeks, knowing full well (as Peter does) that the greatest achievement is in the creation and the love of creating and not, not ever, in the selling or the marketing or the merchandising." -Sid
Dave Morgan, M.B.E.-drums, sampling, mixing; Pat McGarvey-bass, hair gel, classical guitar, arrangement, lead vocals; Neil Robert-pedal steel guitar, guitar, vocals; Sid Griffin-Rickenbacker 12-string guitar, guitar, vocals; produced by Pat McGarvey & Dave Morgan; recorded by Esther Mae Griffin in London, England.