Sid Griffin Hometown Show!
Sid Griffin plays his first show in almost a decade in his hometown of Louisville, Kentucky on September 10th at Monnik Beer Company.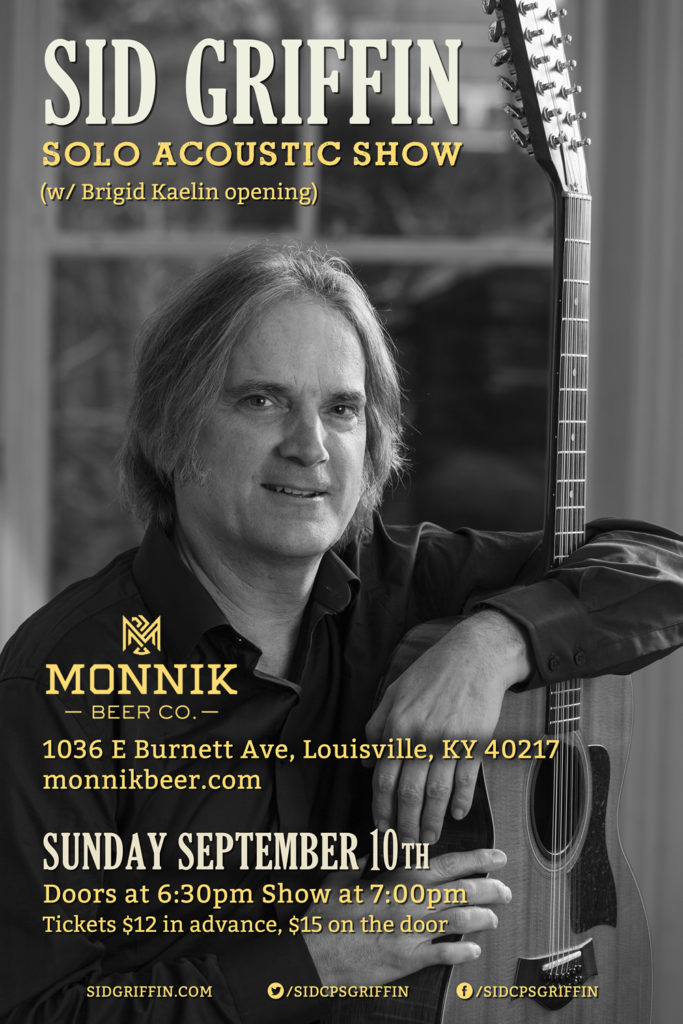 To say this is a special evening would be the biggest understatement so please, if you are in the area make the scene and dig what the new breed say… or, in Sid's case, dig what the new breed sing!
Tickets are on sale now via ticketfly.com/purchase/event/1537469.
Full show details are as follows:
Sunday September 10th, 2017
Sid Griffin solo acoustic
(w/ Brigid Kaelin opening)
Monnik Beer Company (upstairs)
1036 E Burnett Ave, Louisville, KY 40217
Doors at 6:30, Show at 7:00. Curfew 10pm.
Tickets $12 in advance, $15 on the door
E-mail info@vectortone.com for more info.
(502) 742-6564 / monnikbeer.com/events/