The Last Kentucky Waltz/You Tore Me Down
Two brand new videos from Sids 2005 solo album As Certain As Sunrise.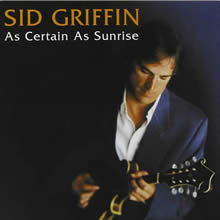 Containing an unreleased song by Doug Sahm and a guest appearance by ex-Faces keyboardist Ian MacLagan the album gave Sid some of the finest reviews of his career to date.
Read more about As Certain As Sunrise on the Prima Records page of this site where you can also listen to other tracks from the album.
---