Call All Coal Porters – Show 18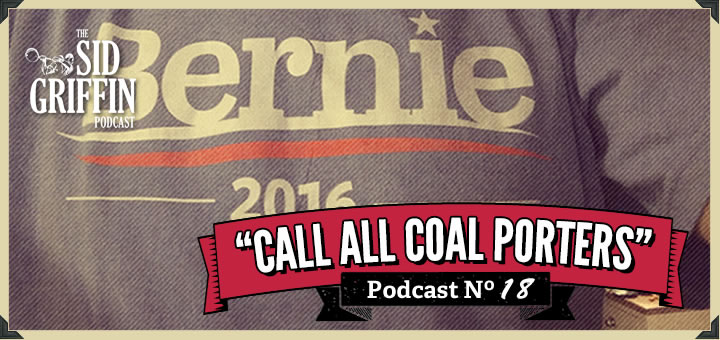 Call All Coal Porters : The Sid Griffin Podcast
Recorded on Thursday, December 15th in a top secret location this is not a Christmas show as one might expect but is instead Sid reflecting on his busy 2016 and the theme of 'Friendship and Loss'.
Artists played on this show include Otis Williams, Otis Redding, The Turtles, Eddie Bo, Van Morrison, The Dany Franchi Band, Peter Case, Tom Petty and Nobel Laureate Bob Dylan.
Listen via the play button above or listen and/or subscribe via iTunes so you'll never miss a show.
Also, a reminder that Sid is now on Spotify too, follow him here.