Lowlands & Friends New Album
Sid features on a track on the new album from Lowlands, released this month.
Lowlands & Friends Play Townes Van Zandt's Last Set is released on December 3rd on Harbour Song Records here in the UK and on December 9th for Route 61 Music in Italy (& Digital).
This album recreates, song for song, Townes Van Zandt's last ever set, which Edward Abbiati of Lowlands witnessed at the Borderline on December 3rd 1996.
Every song is a duet and Lowlands share band duties with musicians and singers they have met and played with on the road these past years.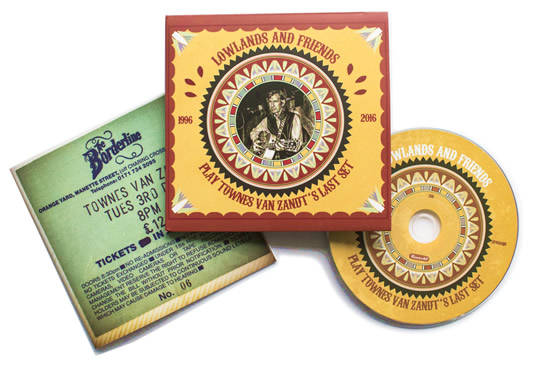 Guests include: Chris Cacavas (Green on Red) , Tim Rogers (You Am I), Rod Picott, Sid Griffin (The Long Ryders), Will T. Massey, Antonio Gramentieri (Sacri Cuori), Richard Lindgren, Stiv Cantarelli, Michele Gazich (Mary Gauthier, Eric Andersen), Winston Watson (Bob Dylan, Xixa, Giant Sand), Ragsy and bands such as The Lucky Strikes, Cheap Wine, The Plastic Pals and the Gnola Blues Band and many more…
Sid plays and sings harmony on the song Pancho & Lefty.
Learn more on the Lowands Website and Facebook page.