Alternative Love Blueprint — A History of Alternative Music
UK based design studio Dorothy recently mapped out the history of alternative and independent music to match the circuit board of an early transistor radio.
'Of course' The Long Ryders are in there somewhere… Can you find them?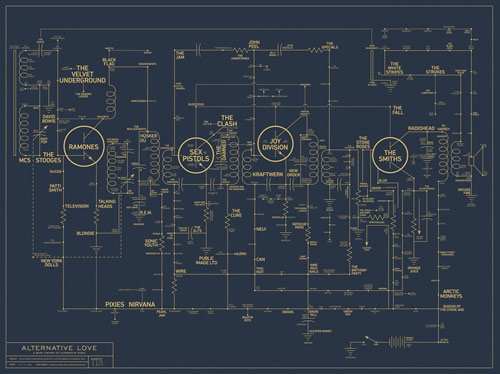 Wired Magazine have made this groovy interactive version of the print on their website where you can zoom in and browse around.
You can purchase the metallic gold screen printed map on the Dorothy website here.