The Long Ryders BBC Session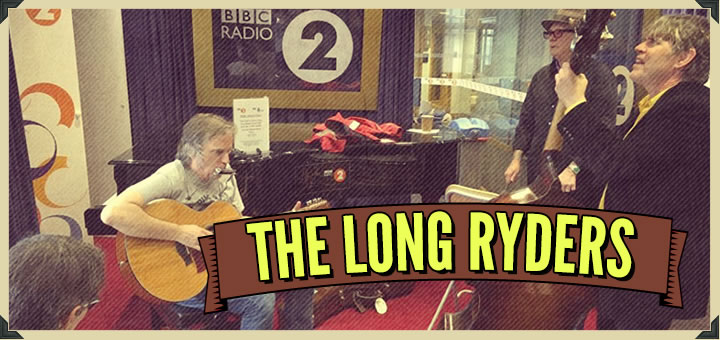 The session recorded for the legendary 'Whispering' Bob Harris earlier this year was broadcast on his BBC Radio 2 show earlier this week.
You can listen to the full show on the BBC iPlayer for the next month here.
Songs played include The Light Gets In the Way and A Stitch In Time plus the remastered version of Final Wild Son from the Final Wild Songs box set.
They also talk all about the Paisley Underground, the LA music scene of the early 1980s, and the individual musical influences which melded into the band's eventual pioneering alt-country sound.
THE LONG RYDERS "FINAL WILD SONGS 2016 EAST COAST DATES"
Back from their triumphant European tour this spring and riding incredible reviews for their box set, Final Wild Songs, The Long Ryders are thrilled to announce their first east coast USA dates in 29 years.
9th November Monty Hall – Jersey City, NJ- Tickets
10th November Bowery Ballroom – New York City, NY – Tickets
11th November ONCE Ballroom – Somerville, MA – Tickets
12th November Cafe Nine – New Haven, CT – Tickets