2016 East Coast Tour Dates
THE LONG RYDERS "FINAL WILD SONGS 2016 EAST COAST DATES"
Back from their triumphant European tour this spring and riding incredible reviews for their box set, Final Wild Songs, The Long Ryders are thrilled to announce their first east coast USA dates in 29 years.
9th November Monty Hall – Jersey City, NJ- Tickets
10th November Bowery Ballroom – New York City, NY – Tickets
11th November ONCE Ballroom – Somerville, MA – Tickets
12th November Cafe Nine – New Haven, CT – Tickets
The Long Ryders last toured the States way back in 1987 in support of Two Fisted Tales, their final album before disbanding later that year. This is the classic line-up that recorded three highly acclaimed studio albums and toured extensively, including the recent dates in Spain, Ireland and England: co-founders Sid Griffin (guitar, vocals), Greg Sowders (drums) and Stephen McCarthy (guitar, vocals), and Tom Stevens (bass, vocals).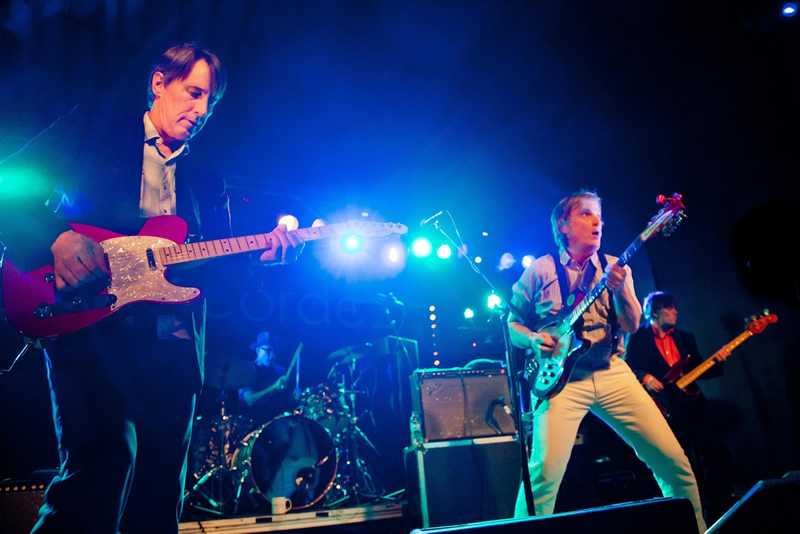 The band electrified longtime fans on the European tour, eliciting critically acclaimed reviews from their many followers and media.
"Another spine-tingling moment in a gig that had so many" –Craig Chaligne, Louder Than War(UK)
"The band have lost nothing in terms of musical ability and passion, and if anything they're playing better than ever" –Jonathon Kardash, Bristol 24/7 (UK)
"They are able to produce the whole tradition of American roots rock that flows from the wide rivers of Dylan and Roger McGuinn into the fast flowing tributaries of Buffalo Springfield and Gram Parsons in front of our dumbstruck faces without batting an eyelash." –Fernando Neira, El País (Spain)
Final Wild Songs is a 4-CD, 76-song career retrospective of the pioneering Los Angeles alt-country act. Released January 22 by England's Cherry Red Records, the box set features the original albums' tracks as well as demos, singles, and rare live recordings, coupled with a 24-page booklet containing extensive liner notes by the band and renowned journalist David Fricke.
Critics have raved about the box set ranging from Classic Rock ("truly glorious") to Mojo ("this music sounds as good and as relevant now as it did three decades ago"), Shindig ("this is a crack shot collection") to NPR's All Things Considered ("a reminder how scorching their live show was").
Read more about Final Wild songs on The Long Ryders Website and check out the bands recent BBC Live session.