Call All Coal Porters – Show 17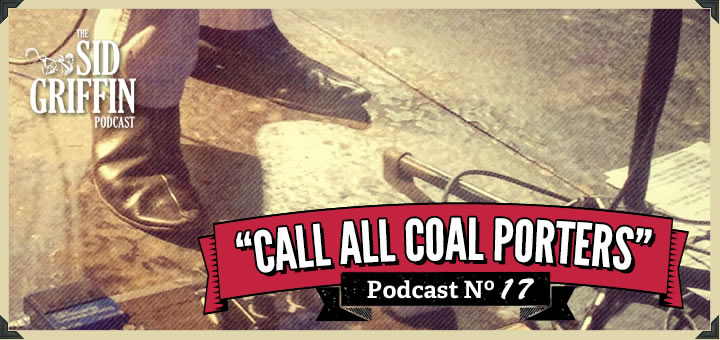 Call All Coal Porters : The Sid Griffin Podcast
Sid's latest podcast has a theme. Every song on it was recorded in the studio another time and place by the artist involved.
Be it Neil Young, Petula Clark, the Isley Brothers, Ian McLagan, The Small Faces, Magic Sam, Roger McGuinn, The Byrds, or whoever, each song appears in its rarest form…yet the listener will know the song from the same artist in a different studio version!
Listen via the play button above or listen and/or subscribe via iTunes so you'll never miss a show.
Also, a reminder that Sid is now on Spotify too, follow him here.