The Long Ryders 2016 European Tour
They said it could not be true and yet it is! Twelve concert dates by the band who couldn't shoot straight, yes, the Long Ryders are performing a dozen gigs in four European countries starting in a little over a week… With the classic, long-term lineup of Tom Stevens, Stephen McCarthy, Greg Sowders and this youngster called Sid Griffin, twelve lucky cities are in for the blowout evening of all-time.
Concentrating on their recent box set, Final Wild Songs, the Long Ryders will be performing songs from across their career with a focus on the musical hocus pocus which made them the most-est.
This is their first tour of any length since 2004 (!) as the band so seldom performs. As an Extra Added Attraction we can now announce, for Spain only, no less than ex-Green On Red leader Dan Stuart is the opening act AND, hang on to your hats, in the UK no less than Sid's fellow Coal Porter, the great Neil Bob Herd, is the opening act!  So each evening you get two legends onstage for the price of one.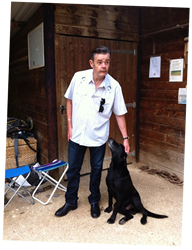 Coal Porters guitarist Neil Bob Herd returns to his balladeer roots to open the Long Ryders UK dates, blending the twang of Link Wray with the wit of Tom Lehrer with more than a hint of the Proclaimers' lusty vocal stylings.
Showcasing his current EP "Unsolicited Material" (Cattlecall Music)
The Long Ryders European Tour Dates for 2016
April 2016
May 2016