The Coal Porters – Durango (CD)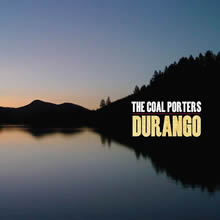 £9
including P&P (UK customers)
£10
including P&P (Rest of world)
Let's Say Goodbye (Like We Said Hello)
No More Chains
Moonlight Midnight (feat. Peter Rowan)
I'm Not Going Away
One Is Way Too Many
The Squeaky Wheel Gets the Oil
Pretty Polly
Like a Hurricane
Permanent Twilight
Roadkill Breakdown (feat. Tim O'Brien)
Lookin' for a Soft Place to Fall
Closing Time Genius
Sail Away, Ladies!
Recorded during two fruitful weeks in the mountains right outside the Colorado town which gave the album its name this is the fourth and best "alt-bluegrass" album by ex-Long Ryder Sid Griffin's outfit, The Coal Porters. This highly anticipated follow up to 2007's Turn The Water On, Boy! is a clear country mile step forward. Featuring the amazing fiddle of Carly Frey, the songs and mandolin of writer/author/broadcaster Sid Griffin and the production of the legendary Ed Stasium (Ramones, Smithereens, Belinda Carlisle, the Long Ryders, Jeff Healey Band) without question Durango is one of the choice musical highlights of the year.
---