US Rock Back On Track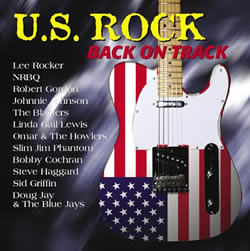 A rare new rock song from Sid! This is a Swedish compilation CD organized by the great Swedish band The Refreshments called US Rock – Back On Track, out March 2006.
The CD has an unreleased rock & roll track from Sid Griffin on it called "Sharleen". Recorded in 2001, Sid is backed on this track by The Refreshments and his old friend, ex-Rockpile guitarist Billy Bremner.